Looking Back and Looking Ahead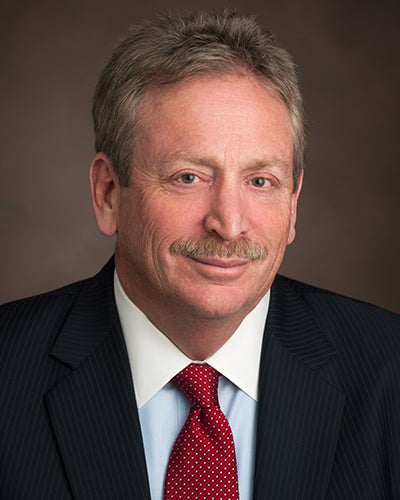 Reflecting on the successes of your cooperative in 2022 and thinking about United Power's future, I recognize the amazing advances we made last year and the phenomenal opportunities before us.
United Power had a very successful year in 2022. We added a record number of new meters, pushing our total meter count to nearly 107,000, and received national recognition on a number of critical fronts, such as our industry-leading reliability. At the same time, the implementation of Our Cooperative Roadmap has kept the organization moving forward, with new power suppliers on the horizon and a solid direction in the new energy ecosystem. All of this was done in a time of supply chain challenges.
Our members experienced an average power interruption less than half the national average last year. The system averaged fewer than one outage per meter — the national rate is 1.3 — and an average total outage time of just 56 minutes. This is a testament to our investment in the cooperative's infrastructure, how we manage crews, and our focus on targeted system maintenance, which demonstrates United Power's ability to plan and manage assets in expectation of our growing membership and system development.
United Power is also in a strong financial position, with a solid focus on the management of both long- and short-term borrowing. We have developed a method for managing overhead, which improved margins of $2.5 million this year and $1.5 million in ensuing years.  
Power supply will be one of United Power's primary focuses as we prepare to exit our wholesale power contract next spring. More than 50 potential suppliers responded to our request for proposals issued in conjunction with our exit notice last year. Legal proceedings continue to come down in our favor after an initial decision from the Federal Energy Regulatory Commission aligned with our goals in both our contract termination and stated rate cases. Self-supplied power and load control from nearly 10,000 rooftop solar systems and 170 battery storage devices is helping support our transition, as well as reducing costs for our members. 
As United Power faces an exciting future with new power suppliers and looks to build on last year's successes, this year will require a continued focus on executing the initiatives outlined in our Roadmap. Working more closely with you, our members, is a critical component of our future. We want to ensure we are meeting our members where they are — and aligning United Power's needs with theirs in areas such as load control; demand management; and environmental, social, and governance (ESG) goals. 
Specifically, there will be 19 major construction projects this year. Thanks to advanced approval of our annual budget, we are already four months ahead of schedule in land acquisition, procurement, and planning. United Power will continue to use its targeted maintenance strategy to plan future projects and improve reliability.
Further, United Power has been actively pursuing grants from the Inflation Reduction Act and Bipartisan Infrastructure Law to support our Roadmap implementation. These range from energy storage projects and electric vehicle charging infrastructure to wildfire mitigation and grid resilience. Continuing to secure both our physical and cyber systems will be essential in 2023, especially after recent substation attacks in North Carolina and the Pacific Northwest. United Power is establishing a security management plan that includes all its facilities. 
Credit for an amazing 2022 and preparation for 2023 goes to our great employees, with the strong support of our Board of Directors. It is their dedication and commitment that has placed us in the top 10% of utilities in the U.S. — and not just cooperatives. It is an honor to work for you and our employees.
As always, please feel free to reach out to me anytime.