Fast & Convenient Charging
United Power launched its first EV charging station through ChargePoint in Coal Creek Canyon in 2019, conveniently located at the cooperative's offices along Hwy. 72. The EV charging location provided rural residents and travelers access to fast charging in an area that previously had no charging infrastructure in place. As a cooperative, United Power is committed to providing the right opportunities and programs that make electric vehicles more practical and accessible for more of its members, especially those living in rural communities and areas.
EV Charging Locations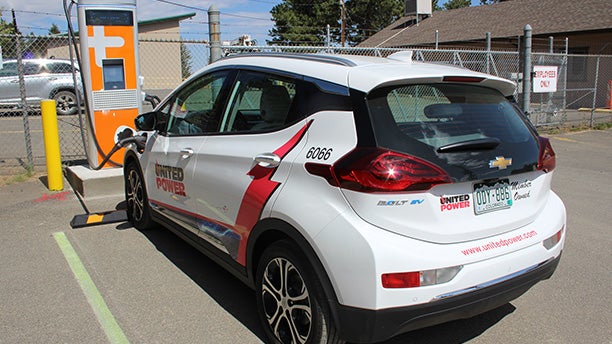 UNITED POWER COAL CREEK 1
(est. 2019)
United Power Office
5 Gross Dam Rd
Golden, Colo. 
DC Fast, Combo / CHAdeMO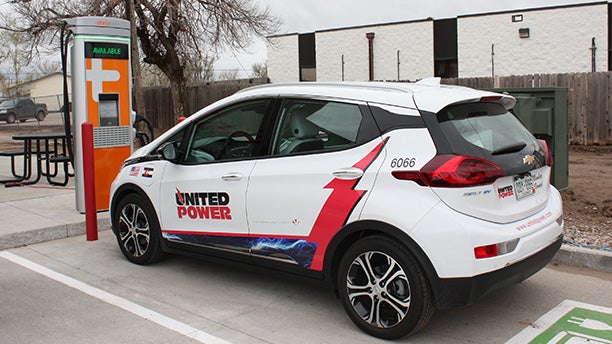 UNITED POWER KEENESBURG 1
(est. 2021)
Market Street Mart
165 Market St
Keenesburg, Colo. 
DC Fast, Combo / CHAdeMO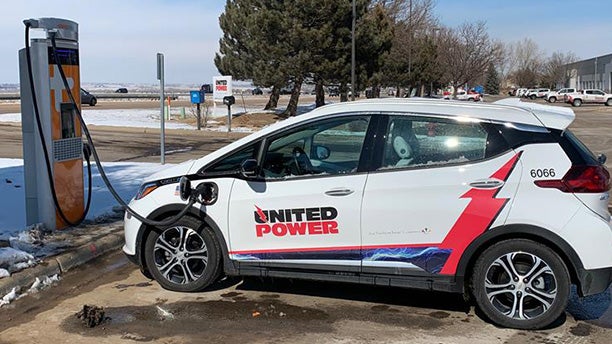 UNITED POWER CVSC DCFC
(est. 2022)
United Power Carbon Valley Service Center
9586 E I-25 Frontage Rd
Longmont, Colo.
DC Fast, Combo / CHAdeMO