2020 Youth Leadership Applications Available at Year's End
As your cooperative we believe in contributing to the well-being of the communities that make up who we are, including building up tomorrow's leaders in those communities. Each summer, United Power selects local youth from within our service territory to represent the cooperative for a week in the mountains of northwest Colorado at the Cooperative Youth Leadership Camp or an all-expense-paid trip to Washington D.C. for the Electric Cooperative Youth Tour. 
Applications will be available on our Youth Trips page at the end of the year. .
CYLC: Camp, Cabins & Cooperatives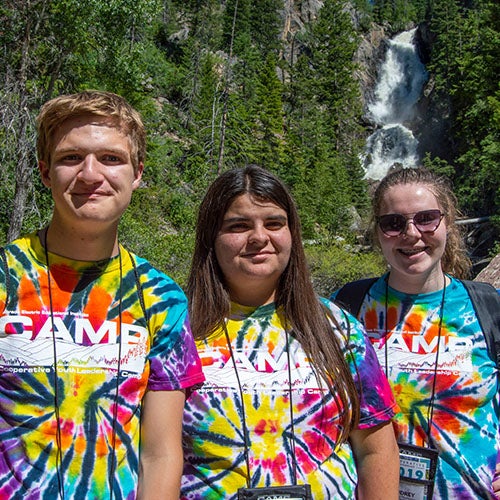 The Cooperative Youth Leadership Camp isn't a camp in the traditional sense. There are no tents, no campfires, no s'mores. Business begins as soon as the buses and vans roll in to deposit campers from their respective cooperatives. Campers establish and manage their own cooperative for the week, including election of a Board of Directors and holding regular meetings for "members." In between, days are filled with cooperative-focused activities, leadership training and collaborative group projects. 
However, being part of a cooperative isn't all business all the time. Whether it was building camaraderie while rafting down the Colorado River or enjoying the majestic Fish Creek Falls, campers had ample opportunity to build friendships and have fun. 
This summer, three area youth represented United Power at camp: Xavier Galyardt, Mead High School; Audrey Thompson, Prospect Ridge Academy; and Karlen Ruybal, Ft. Lupton High School.
Youth Tour: Colorado Youth Visit Capitol Hill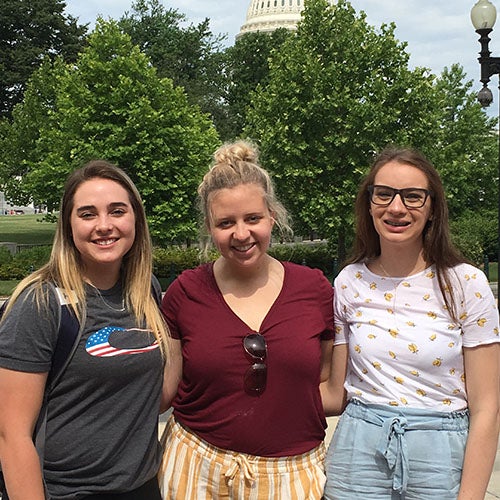 The Electric Cooperative Youth Tour has been a proud tradition among cooperatives since 1957 when Lyndon B. Johnson, speaking at the National Rural Electric Cooperative Association's annual meeting, suggested sending youth to the capitol to see "what the flag stands for and represents."
Local electric cooperatives throughout the country sponsor approximately 1,500 high school students from small towns and cities for and incredible week in the nation's capital with the objective of providing an educational experience for young people on the organization and operation of a cooperative. 
Each day of the Youth Tour is packed full of memorable moments for youth from across the country. Between meeting with elected officials, learning the value of the cooperatives they represent and developing leadership skills, students are able to spend time touring some of Washington D.C.'s landmarks and memorials. 
Each year, United Power selects three ambitious high school students to attend Youth Tour: Catera Gagna, Brighton High School; Brooklyn Stubby, Mapleton Early College; and Bethany Flanagan, Weld Central High School.
Meet Your 2020 Camp Ambassador: Xavier "X" Galyardt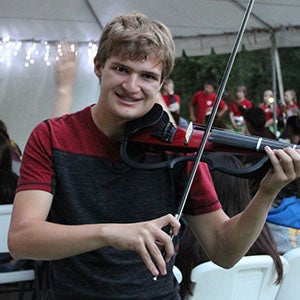 Xavier, who goes by "X," was a United Power representative at the 2019 Cooperative Youth Leadership Camp. Each year at CYLC, youth campaign throughout the week and are elected  by their peers to return to camp the following year as an ambassador. 
What did you enjoy most about camp?
Although the activities were fantastic – rafting, learning, dancing, adventuring – they are trivial in comparison to the friends I acquired. They are easily what I enjoyed most. The hardest part of camp was leaving them behind.
How did it prepare you for being a leader in your school and community?
The camp was incredible at presenting leadership ideas and displaying leadership ideals. These ideas reignited my passion for leadership and demonstrated the true influence of leaders. I have adopted a new philosophy on leading, and can't wait to see how it plays out.
What does it mean to be elected a 2020 camp ambassador?
Being elected ambassador is a tremendous honor. To become a camp ambassador one must go through two stages of speeches and voting. After all that, my peers selected me because they trust me to represent them next year.
Why should others high school students attend camp in 2020?
For every reason someone could choose not to attend camp, I could list two reasons to come. For one, it's a vacation away from normal life. You'll also meet some of the most compassionate people you may ever now. There is no downside.