Fugate Brings Wealth of Utility Marketing and Community Affairs Experience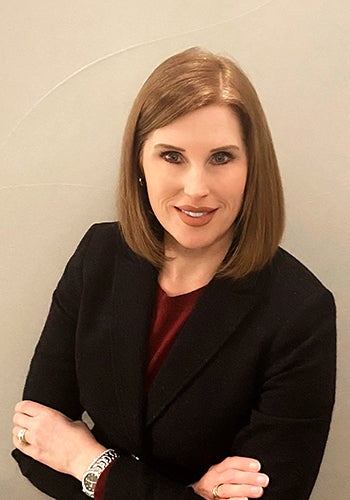 Brighton, CO – United Power announces Trista Fugate as its new Senior Vice President and Chief Marketing Officer in January. Fugate comes to the cooperative after spending the past two years with Platte River Power Authority in Fort Collins and more than twelve years with Pedernales Electric Cooperative, the largest cooperative utility in the country. At United Power, she will be responsible for directing all phases of the cooperative's member marketing and new program initiatives, including residential, commercial and industrial programs, products and services.
"I'm excited to join the United Power team at such a pivotal time," Fugate said. "The cooperative model is ideal for today's changing energy environment, and I look forward to helping shape our future while continuing the tradition of providing true benefits to our members."
Before joining United Power, Fugate served as Platte River's Director of Community and Government Affairs, where she led strategic outreach efforts to build and strengthen relationships with stakeholders, community partners and organizations within the utility's owner communities of Estes Park, Fort Collins, Longmont and Loveland. She also directed the communications and marketing team, responsible for developing all internal and external communications, including promotional materials for energy efficiency offerings, and oversaw the Efficiency WorksTM programs, providing technical and financial support to help customers use energy more wisely.
Fugate has nearly 20 years of experience working across the spectrum of the electric utility industry, holding positions at a municipal electric utility, a distribution cooperative and a generation and transmission utility. She has worked for CPS Energy in San Antonio, the nation's largest municipal utility, and held leadership roles with Pedernales Electric Cooperative, which serves more than 365,000 active accounts in Texas. During her career, Fugate has focused on strategic communications and marketing, community and economic development, community engagement, conservation and energy efficiency, corporate social responsibility, local government relations and public affairs.
"United Power is proud to welcome Trista to the United Power family," said Mark A. Gabriel, United Power's President and Chief Executive Officer. "Her experience in member and community engagement and program planning will be critical in the cooperative's next chapter as we prepare to separate from our longtime wholesale energy supplier and begin navigating the path toward more energy autonomy with new providers. Her insight with one of the nation's largest cooperatives will also be invaluable to United Power as we continue to grow and seek the best ways to serve our members."
United Power is a member-owned, not-for-profit electric cooperative, delivering electricity to homes, farms and businesses throughout Colorado's northern front range. The cooperative is one of the fastest-growing electric cooperatives in the nation, and in June joined the elite ranks of cooperatives serving more than 100,000 meters. The 900 square mile service territory extends from the mountains of Coal Creek and Golden Gate Canyon, along the I-25 corridor and Carbon Valley region, to the farmlands of Brighton, Hudson and Keenesburg. United Power is also a founding member of the NextGen Cooperative Alliance, dedicated to expanding the power supply and procurement options and reforming the traditional Generation and Transmission (G&T) business model. For more information about the cooperative, visit www.unitedpower.com or follow them on social media Facebook, Twitter, LinkedIn, YouTube and Instagram.
###