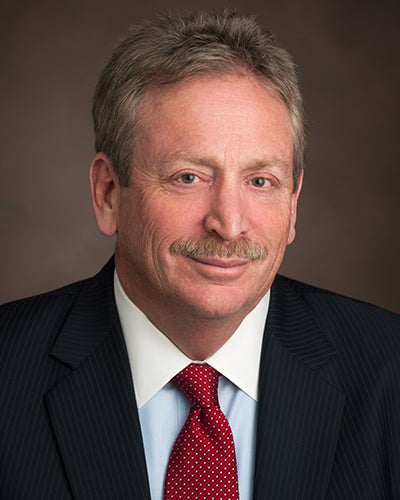 My old boss used to have a saying, "Predicting rain is one thing, building the ark is another." I am proud to say that your cooperative, with support from the Board of Directors, developed and is following Our Cooperative Roadmap — the ark for success now and into the future. This journey will continue the evolution of the electric business as we work to meet the needs of you, our members, wherever you are. 
There continues to be a lot of talk about the energy transition — how the future will look, the challenges of changing power suppliers, and the issues with more people and businesses seeking alternative generation sources. Many of these conversations in the industry revolve around concerns for reliability, resilience, and of course affordability, three watchwords for all of us operating your cooperative.
A distribution cooperative like United Power stands at the crossroads of a changing energy industry. It needs to transition from a simple distribution operator to managing a system that is agnostic to inputs and flexible enough to handle both centralized power and local generation. Very few central power stations are being built today, more fossil fuel generation facilities are closing, and transmission projects lag needs. A distribution system operator (DSO) will be counted on to manage a more complex, yet interlocked, system. This will empower you as members and monetize investments in a shared energy economy.
We are focused on staying closely tied to the economic drivers of the communities we serve to bring tax dollars, revenue, and well-paying job opportunities. We must be good stewards of our resources and build on the solid partnerships with our local businesses. I am proud to say that these partnerships are the cornerstone of the cooperative business model. 
Providing high quality and reliable service is crucial because businesses matter. We are restructuring some staff to focus on business and community partnerships — our key accounts. This will allow us to be more responsive, anticipate needs in areas such as power quality, and leverage available grant dollars and tax incentives. Another benefit in controlling our power supply will allow us to craft rates that work for these members.
As a member-owned cooperative, the concept of "meeting you where you are," aligns with our goal of delivering mutual value. It has the added benefit of keeping investments in the communities we serve while ensuring the reliability and resiliency required in today's environment. The quiet transition to localized grids, combined with the advancements in management tools and software, returns to continue the electricity enterprises' original intent of bringing light, motive power, and comfort to the communities being served.
Our Cooperative Roadmap makes sure we are invested in the technological changes our members are navigating in our industry. More members want to self-generate or make energy efficient upgrades to their homes. Others are investing in technologies that will change the way we interface with members. United Power must continue supporting technologies that reduce costs for all members. Programs such as United EV, Smart Rewards for thermostats, energy efficiency rebates, and solar interconnections give members control over how they use power. We are here to support members who want to produce their own power and provide financial incentives that align with our goals of affordability and system control. These programs are aimed at sharing savings with our members when they participate in programs that can reduce our costs.
What does this mean in practice? United Power provides the people and tools to help members make decisions about their own energy use, power generation, use of technologies, and safe integration of batteries and solar panels. It means we are continuously scanning the horizon to make sure our distribution system is ready for tomorrow and safe for today.
We are not just predicting the rain of change but building the ark to ensure we sail into this bright new future.