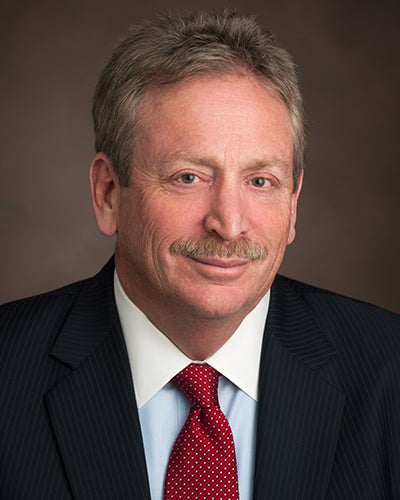 At the turn of the past century (1900, not 2000) there were as many electric vehicles as gas powered cars. The EVs of the day were more expensive, but quieter, cleaner and easier to start and drive. Now, 120 years later, EVs are becoming increasingly popular, with nearly 4,000 United Power members driving one, and the numbers are growing.
With an electric grid in its infancy and before the creation of rural electric cooperatives, most of America outside of its cities would not be fully electrified for another 25 years. Gasoline became an essential commodity. Although it was dirty, noisy and somewhat flammable, it was also portable and easy to move across great distances in bulk, allowing for rapid expansion.
I had the opportunity to drive many of the early EVs on the market during my time at the Electric Power Research Institute (EPRI) 20 years ago – the ill-fated EV1, an all-electric RAV4, a converted S-10 pickup and an experimental Honda. They all shared similar benefits to today's EVs: rapid acceleration, amazing handling – due to the weight of the batteries – and were eerily quiet. I also clearly recall taking the pickup to my daughter's school for a show and tell, driving across the San Mateo bridge to my home in Pleasanton, Cali. and nervously watching the battery meter drifting toward zero.
My, how has the world changed. An expanding electric grid has made electricity the commodity, EV battery life is now up to 300 miles or more and we have 49 publicly available "Level 2" chargers and seven DC Fast Chargers (two owned by United Power) in our service territory. The network is rapidly expanding across Colorado and the U.S. Now, with most charging taking place at home, United Power will soon begin offering a leasing program for home chargers to our members.
I have been driving an electric vehicle almost daily for the past seven months and have learned much in that time. The Tesla Model 3 I drive is a pleasure and nothing short of a modern engineering miracle – an iPhone on wheels. But it is different in other ways too, some of which take getting used to versus traditional internal combustion engine (ICE) vehicles.
First and foremost, more planning is involved for long trips. I made a journey to Wyoming for a Tri-State meeting, a distance of about 250 miles. Although the car would have made it on a single charge there were no fast chargers available at my destination. So, my car instructed me to stop at Laramie for a 15-minute charge coming and going. This means not pushing on to the next gas/charging station since that might be miles away. Secondly, since most people charge at home and "filling up" at 120 volts takes a long time, United Power's upcoming Level 2 leasing program targets the length of time it takes to charge while adding sophistication to the timing of the charge for better bill management.
There are four key questions to ask as you consider an EV for your next ride:
Does it meet my needs? My other vehicle is a 4WD Ford- F-250 with a 7.3-liter gas engine since towing my camper, heading to the woods for hunting or even making it up to my house on the mountain at 9,000 feet in the winter would be a challenge.
Do I like it? As with any automobile purchase, our cars reflect our personal tastes. Early EVs were, well, not exactly "attractive" to most of us. The "geek look" worked for some, but not all.
Can I afford it? The total cost of an EV is much less expensive than an ICE with no tune-ups or oil changes and fewer mechanical things to go wrong. There are roughly 30% fewer parts in an EV. However, some of the initial costs may be higher.
How can I fuel it? For apartment dwellers or renters, charging at home might be a challenge. For homeowners, it might require an additional 240-volt service on your electric panel. The great news is that the availability of public charging is dramatically increasing.
As your electric cooperative we are here to help answer your questions. You can find information online at ChooseEV or by calling 720-685-5644.
Come join the EV revolution!