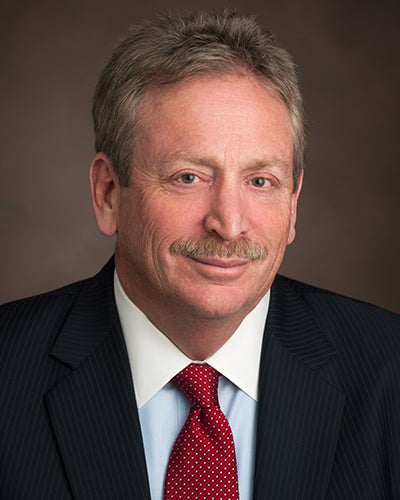 Recently, two solar salesmen came to my home in Brighton offering to convince me of the value of adding solar. Their main sales pitch was a false narrative that United Power rates were slated to increase "dramatically" over the next several years due to our ongoing conversations with our power supplier, Tri-State G&T, about a contract modification. Ironically, just that day at our board of directors meeting, we presented a first look at our budget for 2022 which showed no immediate increase and a potential decrease in rates at some point in the foreseeable future. Their sales pitch was an out-and-out lie.
There are many factors driving the decision to add solar or storage, including economics, environmental responsibility or the desire for energy independence. We wholeheartedly support your decisions, whatever the rationale, but want to make sure the decision is being made with a full knowledge of the costs. Sadly, there are many unscrupulous salespeople who do not have your best financial interests at heart as we do at United Power. Please contact us for the facts as you make these significant investment decisions. You can also visit our website for more information about installing a solar system on your home, including questions to ask potential solar contractors, at Going Solar.
As a member-owner, it is important to realize the professionals at United Power are here to serve your needs with unbiased, fact-based information to make sure every electron is used in the most cost-effective way possible. This covers critical opportunities, such as our Rush Hour Rewards program, energy efficiency measures and rebates on everything from appliances to battery-powered lawn equipment. We are honored to serve as a resource for our members to help calculate the benefit of any decision when it comes to alternative energy options. We support decisions to add rooftop solar or storage to your home or business and are proud that nearly 7,000 of our members have made the decision to add solar to their homes. Another 3,000 of us are now driving electric vehicles, and soon members will be able to lease an electric vehicle charger for your home or business at a low monthly cost.
These are exciting times in the electricity business as technology expands its reach into everything from automobiles and vertical/indoor farming to advanced manufacturing and lawn tools. In this era of beneficial electrification, United Power is at the forefront of these amazing opportunities.
The growth at United Power – we are now more than 100,000 meters strong – has meant an influx of new members to our communities and a new relationship with your electricity provider. If you are new to the concept of an electric cooperative, as part of the "family" you are a part owner and reap the benefits in several ways:
As a member-owner, you will share in any excess margin in the form of capital credits, determined annually by the board of directors. Capital credits are returned to our members as either a check or a credit on your billing statement.
Participating in a uniquely cooperative process of democratic engagement in our governance. Members vote for who sits on our board or may even run as a candidate themselves.
Having a utility partner that directly supports community activities like the Adams County Fair. United Power also sponsors events like Summerfest in Brighton, Trappers Days in Fort Lupton and Miners Day in Frederick.
Being treated as a member – not just a customer – if you have any questions, comments or concerns.
Finally, as I outlined in my letter to members in August, we are continuing to find a happy medium in our power supply with Tri-State G&T. It is critical that Tri-State continues to provide valuable transmission-related services, especially as we enter the new era of electricity markets. It is equally critical that United Power be able to follow its own destiny when it comes to the choice in at least a portion of its energy supply in order to lower our rates and be competitive in this changing market.
As winter approaches, we stand by to work with all our members on the efficient, sustainable use of the precious resource of electricity. Please call or email me at any time.