Observe Ten-Foot Rule to Safely Trim Trees Near Power Lines
Summer is in full swing, and as trees begin to grow and bud, they may get close enough to come into contact with power lines. While the fires and damage from 2020 are still fresh on everyone's minds, we want to remind members that trees near power lines can cause potential hazards, tree-related power outages and increase the risk of fire.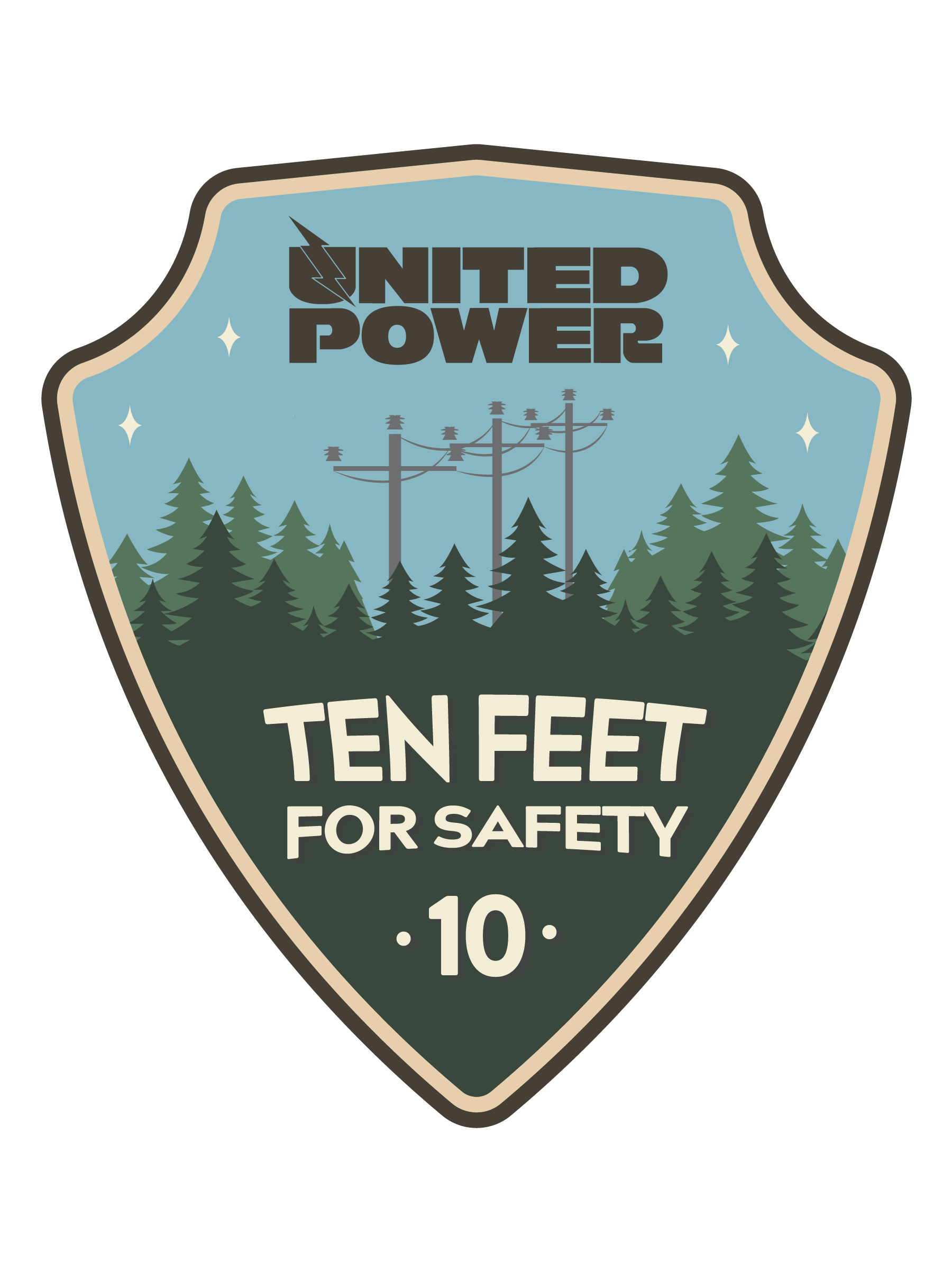 To protect your power and your community, United Power will be concentrating significant resources on clearing vegetation from power lines this summer – especially in portions of our mountain territory that are heavily forested. United Power adheres to industry best practices and will trim away any vegetation within ten feet of power lines. You can help protect your community from power outages, damaged utility equipment and fires by observing the ten-foot rule between trees and power lines.
If you encounter a tree in the vicinity of a primary line, immediately contact United Power. These are the high-voltage lines running from pole to pole, and they require specially trained tree-trimming crews. Report tree hazards on our website.
Members are responsible for trimming vegetation away from secondary lines – the lines that stretch beyond your electric meter to your service location. For your safety, United Power will disconnect secondary lines for tree trimming activity at no cost to the member. Avoid trimming when you encounter the following: tree limbs in direct contact with a power line, dead tree limbs hanging near power lines, tree limbs growing toward power lines.
Remember to trim only from a steady, level surface, removing small, easy to manage sections. Large tree/branch sections may call unexpectedly and take down power lines and cause potential injury. If this is not possible, contact a professional tree trimmer.
When in doubt about safety or responsibility, please contact United Power at 303-637-1300. We'll be happy to assess the situation and keep you safe.
For more information on digging and planting safely, go to our Dig Safe, Plant Safe page.